The lease of the IP addresses
To lease IP address or more of such addresses could be a profitable option for you if you will use them at least for a short time, or your budget currently is limited.
From time to time, IPv4 addresses become more and more expensive. The huge gap between the supply and the demand makes it difficult to obtain or receive new IPv4 blocks for many small ventures or other types of enterprises. Independent from the provider (PI) IPv4 addresses in Europe ended already in September 2012, but you still have the opportunity to rent IP addresses from our company as an independent Provider. Moreover, from a business point of view, it is worthy to rent IPv4 addresses instead of buying them generally.
Are you a VPS provider that needs more addresses for virtual machines, or a provider that needs more addresses for end-users? We are ready to assist you. Short-term rental of RIPE NCC IPv4 addresses, or generally of IP lease is often a necessity for companies implementing infrastructural changes. We will help in solving the occurred problems and offer our rental of IPv4 addresses on flexible terms.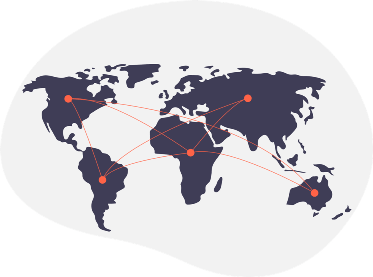 The benefits of working with our company
The main task of Internet Protocol providers, as well as large companies with a large number of servers for individual or public projects, is to ensure uninterrupted user access to the network. You can implement it by leasing IP addresses. In order to use this service at reasonable rates and guarantee the correct forwarding, we offer to lease IPs from us. The key benefits of working with our company include:
Flexible IPv4 lease time (rent period minimum is one month);
Mainly we offer blocks of RIPE IPv4 address space /22 (1024 IP addresses);
Our IPv4 lease pool updates daily. For this reason, you should contact for the available IP blocks.
Additionally, you as an individual or as representing the company can also rent blocks of IP addresses (i.e. /24, /23, /22, /21, etc.) for your needs.
In order to realize this, we rent IP addresses for usage in accordance with RIPE NCC rules. Addresses are allocated to your organization or person. Opportunities for leasing (temporary use) IP addresses or blocks of IP addresses can be different. The rental price includes support and maintenance of these objects in the RIPE database, assistance in consulting and technical support, and advice in using the RIPE database as well in managing the objects.
Objects are appointed under the contract, guaranteeing the provision of services and the ability to use the objects at the specified time. The network that is less than /22 provided only as a part of hosting services, rental of dedicated or virtual servers.
By ordering IP rent from us, you will receive full information and technical support from qualified specialists. The rental period is not limited. And, in the case of a long-term cooperation agreement with our company, you will receive additional discounts. We will also help you to choose the optimal payment schedule for the IP lease.
Mainly we offer only our IPv4 subnets but also IPv4LeaseBuy cooperates with partners who are ready to offer IPv4 addresses for the rent for a long and short term. We rent IP addresses in accordance with RIPE NCC rules from our own PA ranges and the ranges of our trusted partners. We can provide addresses for rent both for a year and for 2 years or more. At the end of the lease, addresses are usually returned back to us. Therefore, if you need IP addresses for a limited time, renting IPv4 addresses will be a wiser solution for you.
Under the concluded agreement and for the entire lease term, we register IP addresses in the RIPE NCC database with the data of your company. The rental price includes registration and support of all related network objects in the RIPE NCC database, as well as advice on managing IP space if necessary.
We work with the partners who own large networks of IPv4 addresses with fast delivery capabilities. We faithfully fulfill our contractual obligations and are fully responsible for the IP address providers, which guarantees you available IP networks.
As soon as we sign an IP lease agreement, an authorization letter (LOA) will be sent to you immediately. You can immediately start announcing the IP range with your ISP and using it. Our specialists will accompany you on all technical and legal issues of renting an IPv4 range.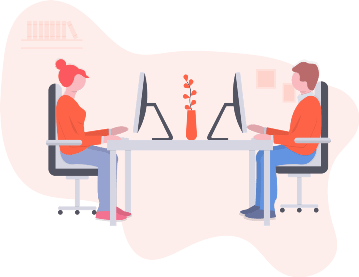 FAQ regarding our services
In our work, we often face with frequently asked questions and on this occasion would like to provide several of them including the relevant answers.
How long can I rent IP addresses?
We offer these addresses for a minimum rental period of one month. Longer terms can be agreed separately.
What about IP geolocation?
Indeed, we can set the desired network location for you, indicate the necessary information and country code in the WHOIS database.
Can I announce IP space from my own network?
Yes, it is possible, but you can optionally order address routing statically or through a BGP router with our assistance. Our administrators will help you with all the details and set up addresses for work. You just should have only to choose a lease agreement.