IPv4 & IPv6 Lease Provider
IP Addresses Leasing For Short And Long Term Use
Looking for an
IPv4 lease

provider?
IPv4LeaseBuy is a direct Internet provider of IPv4 address blocks that have been operating in this field of similar activities for some time. To the interested consumers we may offer to lease only our own IP addresses, so for this reason we can propose a competitive and affordable IP lease price. 
We have IPv4 and IPv6 addresses that are available for the quick supply. Whether you are a VPS provider aiming to receive as possible more space for your virtual machines or an ISP who always in demand for more addresses to end-users. Our company is able to meet your needs and also to accommodate the upcoming requests. 
Basically, we own RIPE NCC IPs address blocks that are available at this moment for the rent only. Our IPv4 addresses are clean and NOT registered in the public SPAM servers in contradiction to the widespread skeptic opinion among the Internet users. So, by using our provided service they may use these addresses safely and enjoy a stress-free experience. 
What do we offer?
Geo-location re-direction service under the client request. We are able to announce the IPv4 address blocks on your own servers despite your current server location. 
We can provide an opportunity you to test our IPs blocks for several days. After it, by getting your consent we should sign an IPv4 lease agreement for a proper assignment of the IPv4 addresses. We do accept monthly IPs lease payments via bank transfer systems and PayPal. 
There would be our one kind request to all our potential clients and Internet consumers – please note that by providing such services, to use IPv4 addresses for sending spam, criminal or the other malicious and harmful activity is strictly prohibited by the laws despite your current home location or workplace.
The most affordable
price
Lease of IPv4 & IPv6 RIPE NCC Addresses
Basically we offer IPv4 /22, /23, /24 and IPv6 /29 sized blocks that include 1024 IP addresses. IP blocks can be redirected to any country in the world. If you need our assistance, we can help you to solve problems with IP re-directions or forwarding, spam filters and other related issues to these operations. With our assistance, you can safely enjoy with the service we provide.
Our company is an officially registered member of RIPE NCC. The RIPE NCC is officially responsible for the distribution and assignment of IPv4 and IPv6. The Association's service area covers all of Europe, as well as the Middle East and Central Asia. Moreover, RIPE NCC is responsible not only for the address space of the Internet protocol, but also for ASN numbers of autonomous systems.
In nowadays, starting to run a successful online business mostly is based on having access to a trustful hosting platform. In most cases, this space requires to be bought or at least rented, which is good for the Internet consumers that have more IP space than they plan on using. 
The importance to rent IPv4 space to someone else on the web reflects on the earning from something in such high demand. Even for a potential purchaser, it generally makes more sense to rent an IP address instead of buying one. We can assist you to make the most of that situation by facilitating a safe, clean, and clear rental setup, complete with a binding contract recognized by all the state authorities.
Due to the high demand for IPv4 addresses, sometimes we do not have available IP blocks in the stock. But if we do not have it today, most likely we will offer you at the soonest time.
We are looking for long-term cooperation and appreciate our regular and loyal customers. If you would like to have a reliable and stable IPv4 addresses provider, kindly please to contact us by writing an e-mail or calling to us.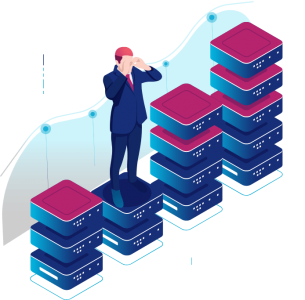 IPv4 provided by RIPE NCC can be redirected to any country in the World
Fast and professional customer service
Affordable IPv4 pricing offers
What size IPv4 subnets do you offer?
At the moment we offer IPv4 /22 (1024 addresses) RIPE NNC only. Can be used/redirected any where in the World.
What are the price for leasing IPv4 addresses?
We provide best prices because we offer directly our own IPs (not broker), excluding brokers fees our prices can be even 2-3 times lower than brokers can offer.
Terms of Leasing IPv4 addresses
Monthly subscription. Renewals on the 3th of each month. No refunds on cancellations. We accept: Bank transfers, Paypal.
Where IPv4 RIPE addresses can be redirected?
RIPE NCC address blocks can be re-directed and allocated  in any place in the World. For the IPs allocation process we'll ask from you to provide us your Maintainer's number
Terms of Leasing IPv4 addresses
Monthly subscription. Renewals on the 3th of each month. No refunds on cancellations. We accept: Bank transfers, Paypal.
Where IPv4 RIPE addresses can be redirected?
RIPE NCC address blocks can be re-directed and allocated  in any place in the World. For the IPs allocation process we'll ask from you to provide us your Maintainer's number